Mary Poppins and Bedknobs and Broomsticks have quite a bit in common. They're both mostly live-action movies, with a significant amount of animation mixed in. They both star a woman with magical abilities taking care of children who are not her own. They share a number of cast members. And of course, they're both combine live action and animation, with the help from Disney Animation Studios.
Bedknobs and Broomsticks, released in 1971, is based on a series of books by Mary Norton, an English children's author. The books, "The Magical Bedknob; or, How to Become a Witch in Ten Easy Lessons", and "Bonfires and Broomsticks", were both released in the 1940's. Walt Disney started negotiating rights for the movie when the film rights to Mary Poppins were put on hold. When the film rights were acquired, the film was shelved multiple times due to its similarities with Mary Poppins. It was eventually revived in 1969 – after Walt Disney's death. This also happens to be the last film released by Walt's older brother and founder of the Disney Corporation, Roy O. Disney, who died one week later. On that note, it's also the last theatrical film that Reginald Owen appeared in (he also appeared in two TV shows before his 1972 death).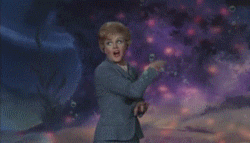 Once it entered production, Bedknobs and Broomsticks went along fairly smoothly. The Sherman Brothers, already working on Mary Poppins, also started working on music for Bedknobs and Broomsticks. They even added "The Beautiful Briny" into the movie, which was originally written for Mary Poppins. A number of women were considered for the lead role of Eglantine Price, including Julie Andrews. Andrews hesitated however, and Disney eventually signed Angela Lansbury for the role. Andrews actually contacted Disney shortly after, only to learn the role had already been cast. Another character went through multiple possible actors, Emelius Brown (an unsuccessful street magician). They originally offered Ron Moody the role, but when he demanded top billing, they instead replaced him with David Tomlinson (who played Mr. Banks in Mary Poppins).
Most of the filming took place at the main Disney studios in Burbank, California. Other scenes were shot either at a nearby beach in California, or at Corfe Castle in Dorset, England. For the scenes that combined live action with animation, they used the sodium vapor process, a precursor to the modern day green screen. They'd shoot the actors in front of a white screen that was lit with powerful sodium vapor lights. With such heavy use of these sequences, the entire film had to be storyboarded shot for shot.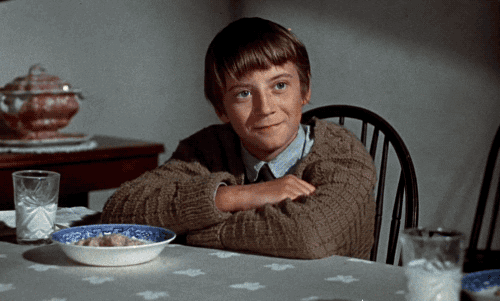 The original cut of the movie was 141 minutes, however they drastically cut the movie to under 2 hours. Several major supporting characters were cut out almost entirely, the Portobello Road sequence was cut down from 10 minutes to 3, and several musical sequences were cut. When they re-released the movie in 1979, they cut it down even further to 96 minutes. All of the removed footage can be seen in recent DVD/Blu-Ray releases in the special features, and every home media release features the original theatrical length.
It's hard to talk about the movie itself without at least mentioning Mary Poppins, due to their similarities. That said, while Mary Poppins is a purely whimsical adventure, Bedknobs and Broomsticks actually takes on some serious subject matter. It takes place during the Battle of Britain, and the three lead children are being evacuated from London. Eglantine Price is convinced to take the children in, despite her protests. She's a mostly reclusive woman who is focusing on learning witchcraft. She hopes to use it in order to help defeat the Germans in the war. The kids also want to run away and return to London, despite the risks. However they learn not only to get along, but even go on an adventure together to help Eglantine find the missing pages for a major spell.
Emelius Browne is a failed street magician and con man who is Eglantine's distant-ED "professor", who actually believes he's selling a bunch of gibberish. Well, until he sees Eglantine successfully using some of the spells he sold her. He's a fun character, charismatic and a real smooth talker. Over the course of the movie, he learns to care a lot for Eglantine and the children. Their adventures lead to an animated world to seek out the missing words of a spell, and across the country to find the missing pages of the book. And of course there's a battle sequence at the end between the Germans and Eglantine's magic, with Emelius helping out a bit.
Despite the more serious subject matter in this movie, it's still a fun, family friendly watch. Some of the humour gets a bit too slap sticky, which is fine for a children's movie, but there are other comedy bits that are quite funny. The action isn't overly intense, being a children's movie from the early 70's, but there are moments where it looks like defeat is possible. The battle scene strikes a good balance on that front.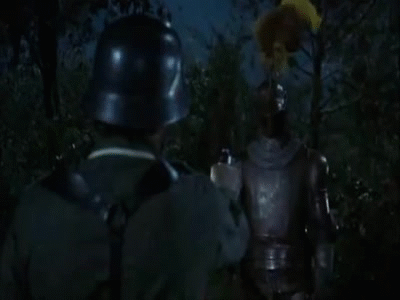 The music isn't as good as Mary Poppins, but it's still quality music and there isn't as much of it. For my personal tastes I actually prefer it this way (the music in Mary Poppins was almost too much for me, despite how good it is). This movie instead focuses more on the story and the adventure. One area where both movies are equally good is the character development, where all the major characters clearly learn a lot through their adventures. Well, Mary Poppins didn't seem to learn much, but that is part of the mystery of her character.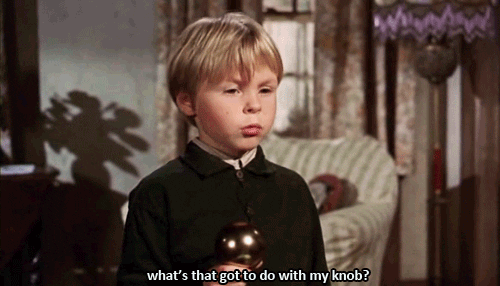 This movie received mixed reviews from critics, averaging at 6.15/10 on Rotten Tomatoes. The New York Times praised the movie, saying it's a "tricky, cheerful, aggressively friendly Walt Disney fantasy …", and praised the animated sequences as "the best of Disney, going back all the way to the first Silly Symphonies." However, the New Yorker panned the movie for having "no logic in the style of the movie." Despite the mixed reviews, it earned 5 Academy Award nominations, and even won the Best Special Visual Effects award. Other nominations included Best Original Song, Best Art Direction, Best Costume Design and Best Original Score. It also earned $17.6 million in its initial release, on a $6 million budget. It's since earned a total of $37.9 million at the box office. It's also done well on home video.
I enjoyed watching this one. I won't go so far as to say it's amazing, and although I liked it more than Mary Poppins, I will agree that Mary Poppins is the better movie. That said, I would recommend this one to Mary Poppins fans.
Next up is Pete's Dragon, a movie I haven't seen since I was a kid. I was never quite sure what to think of the movie back then, so I look forward to seeing it again at least so I can try to figure out whether it's any good or not. After that it's Who Framed Roger Rabbit (awesome movie), The Nightmare Before Christmas (which I've seen a total of one time, more than 20 years ago), and then A Goofy Movie. We're through 6 of the 14 movies in this blogathon. Because I've decided not to participate in this year's NaNoWriMo (I just need a year off), my goal is to finish this blog series by the end of November.