The fact that this movie even exists is amazing.  For years, Disney and Warner Brothers were rivals in the animation world. Warner Brothers never quite found the same level of success as Disney Animation Studios when it came to feature films, but their animated TV shows and cartoons were quite dominant for decades. Their Bugs Bunny classic animations are still frequently aired on TV. They shut down in the late 60's due to rising costs and the decline of the short film business, but came back with a vengeance in 1986 with a handful of theatrical releases, and a bunch of extremely well received animated shows based on DC superheroes. Also, the wildly popular Animaniacs series and its spinoff show, Pinky and the Brain.
Who Framed Roger Rabbit regularly features animated characters from both Disney's catalogue and Warner Brothers' own properties. Characters from other companies making appearances include Betty Boop (with Mae Questel returning as her voice from way back in the 30's by the way), Droopy, Woody Woodpecker, Koko the Clown, and a couple characters from Terrytoons (a now defunct cartoon company that started in the 20's along with Disney and Warner Brothers). It would be the equivalent of an Avengers/Justice League crossover on the big screen, or Luke Skywalker teaming up with Captain Kirk to take on the aliens from the Aliens franchise.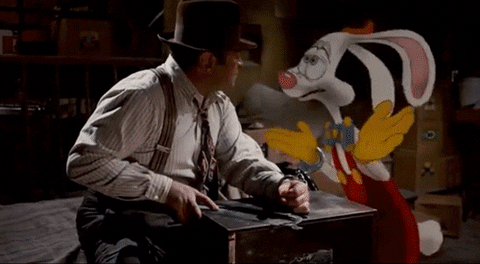 Who Framed Roger Rabbit blends live action with animation like no other movie before it. You see animated weasels carrying actual guns, actors seemingly interacting with animated environments, and all sorts of amazingly done blending that makes you believe they somehow brought animated characters to life. The level of quality behind this meshing of reality and animation earned this movie three Academy Awards, including Best Visual Effects, Best Film Editing and Best Sound Effects Editing.
Disney released this film through its Touchstone Pictures banner in 1988, with Disney Animation Studios contributing heavily to the movie's production. The movie is loosely based on Gary K. Wolf's novel, "Who Censored Roger Rabbit?", which they purchased the rights to shortly after its 1981 release. Steven Spielberg joined in as the executive producer with his production company, Amblin Entertainment. Director Robert Zemeckis joined in, after his success with Romancing the Stone and Back to the Future.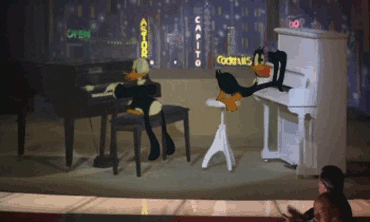 The production quickly grew larger than anticipated. The originally planned $30 million budget would have made the record for the most expensive animated film ever greenlit (even if The Black Cauldron cost $40 million to make), and costs still grew to $50 million. Spielberg retained a lot of creative control, and he was also able to convince Fleischer Studios, Universal Pictures, Felix the Cat Productions and others to lend their characters to appear in the film. In some cases, there were specific stipulations for how the characters would be portrayed. For example, there's a scene where Disney's Donald Duck and Warner's Daffy Duck to be equally brilliant dueling pianists. Micky Mouse and Bugs Bunny also share a scene, and it's a funny one. Apart from these agreements, none of the other studios had any real involvement with the movie.
Sadly, Disney was unable to come to an agreement to allow Popeye, Tom and Jerry or Casper to appear, but the movie is good enough that they're not sorely missed. Also, Terry Gilliam was offered the director's chair, but he found it too technically challenging. He later admitted to regretting the decision, citing "pure laziness on my part."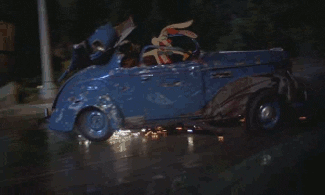 Both Harrison Ford and Bill Murray were considered for the lead role of Eddie Valiant. However, Ford asked too high a price, and Murray missed out on his role due to his idiosyncratic method of receiving offers. Eddie Murphey also turned down the role, which he later regretted. Chevy Chase, Robin Williams, Jack Nicholson, Sylvester Stallone and Ed Harris were all considered at one point as well. Eventually, they landed on Bob Hoskins, who ended up nailing his performance. Charles Fleischer, who voiced Roger Rabbit, dressed in a costume and stood in behind the camera to help Hoskins for most of his scenes. Kathleen Turner went uncredited as the voice of Jessica Rabbit, Roger's wife in the film.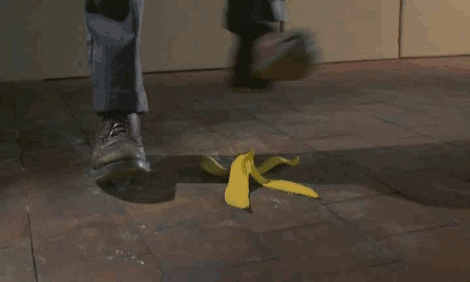 Last but not least, Christopher Lloyd portrays Judge Doom, the film's main antagonist. He got the role mostly because he worked with Zemeckis and Spielberg in Back to the Future. He compared Doom to his previous role as Klingon Commander Kruge in Star Trek III: The Search for Spock, in that he found his character both overly evil and fun to play. He avoided blinking as much as possible while being filmed to perfectly portray the character. Tim Curry apparently auditioned for the role, but the producers found him a touch too terrifying. John Cleese and Sting were also considered for the role at one point.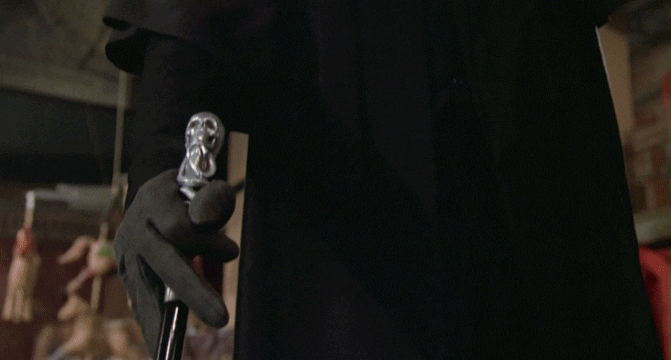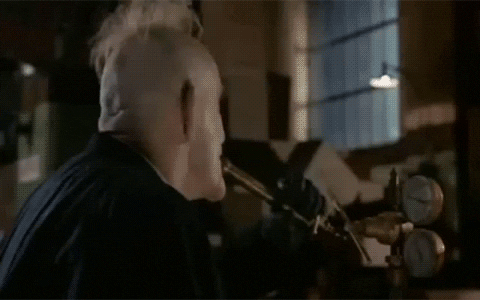 Canadian Animation Director Richard Williams was picked because of his wide range of experience. He admitted that he had open distain of the Disney bureaucracy. He refused to work in Los Angeles, so they moved animation production to his studio in the UK, later temporarily renamed Walt Disney Animation UK. As part of the agreement for hiring him, they helped distribute his unfinished The Thief and the Cobbler, which holds the record for the longest production cycle of an animated movie (31 years, from 1964 to 1995. It's also the last movie that actor Felix Aylmer appeared in. He died in 1979, 16 years before the movie came out – wrap your head around that one. Sadly that movie bombed, earning less than $700,000 after its $28 million production costs, but at least Williams saw his passion project released.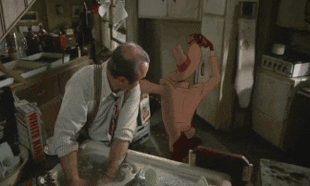 In addition to its Academy Awards, Who Framed Roger Rabbit received near universal acclaim from the critics. Business Insider named it among the best comedies of all-time, according to critics' scores. Roger Ebert gave it 4 out of 4 stars, predicting it would carry "the type of word of mouth that money can't buy. This movie is not only great entertainment, but also a breakthrough in craftsmanship." Gene Siskel named it the second best movie of 1988. The two of them spent a considerable amount of time on their show exploring its painstaking filmmaking process. The New York Times review commented, "although this isn't the first time that cartoon characters have shared the screen with live actors, it's the first time they've done it on their own terms and made it look real."
The movie rekindled interest in the Golden Age of animation, which brought a lot of classic cartoons back on TV. It also helped spark the Disney Renaissance era, along with The Great Mouse Detective and The Little Mermaid. Three animated shorts starring Roger Rabbit were also produced: Tummy Trouble was shown before Honey, I Shrunk The Kids, Roller Coaster Rabbit came before Dick Tracy, and Trail Mix-Up preceded A Far Off Place. It also spawned a couple PC games, a short lived comic series, and the Japanese version of Bugs Bunny Crazy Castle featured Roger Rabbit instead of Bugs Bunny. In 2016, Who Framed Roger Rabbit was selected for preservation in the National Film Registry as being "culturally, historically, or aesthetically significant." Personally I'd change the word "or" to "and".
There has been occasional talk of a sequel, mentioned as recently as 2018, but so far nothing's been announced and it doesn't look all that likely. Apparently it's got a great script, but it's been more than 20 years now, and it's looking increasingly unlikely with several original cast members either dead or retired, most notably Hoskins in 2014, who did show interest in appearing in a sequel. Additionally, Disney wasn't a big fan of the Jessica Rabbit character, finding her too sexy for a kid's film. That's part of the reason the movie was released through Touchstone Pictures instead of being a Disney distributed film.
Anyway, this movie is awesome. It perfectly captures the slapstick comedy style of classic cartoons, while telling a compelling mystery involving a conspiracy to take over and destroy Toon Town. Hoskins gives us a perfect balance of a bitter, somewhat depressed private eye whose brother was killed by a toon, with a comedic side. Roger Rabbit is an obnoxious bunny, but his antics are never taken so far to make him annoying. Lloyd is the perfect mix of intense, charismatic and entertaining as Judge Doom. Making cartoons a regular part of the real world makes for a fascinating alternate reality. Every time real people or objects interact with cartoon characters and objects, it's 100% convincing, a testament to this movie's production quality. Not only is it surreal to see Disney and Warner Brothers characters share the screen together, but they're treated with an equal level of respect.
(this particular image is surreal)
Even though some of the action gets kind of intense, it's balanced out with enough comedy that this movie should be fine for most kids. Well, except for maybe when a cartoon boot is killed by "the dip". Quite possibly the best done scene in the movie is when Eddie visits Toon Town. In Toon Town, cartoon physics seem to apply to real people. He survives cartoonishly big falls, gets flattened by an overly fast elevator, and takes all sorts of hits without leaving a permanent mark on him. This place seems to equally be every kid's dream and every adult's nightmare, and that's why this segment is so entertaining.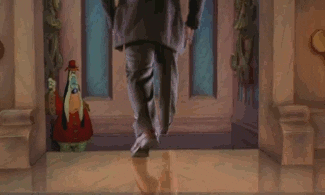 From a dramatic standpoint, this movie works well in that Eddie starts the movie hating toons after what happened to his brother. He initially refuses to work directly for them, and only works for a human director of an animation firm. During his time helping Roger, he slowly warms up to them again.
This is a brilliantly done comedy, and it's worth watching for anyone who's a fan of animation from any era. From a technical standpoint it's stood the test of time. It's quite possibly a one of a kind film.
Next up is The Nightmare Before Christmas, which I've only seen once and more than 20 years ago. I've wanted to re-watch it ever since, but haven't got around to it until now (going to watch it tonight). After that it's A Goofy Movie, James and the Giant Peach (the last movie on this list I've previously seen), Enchanted, Saving Mr. Banks, and then we'll finish off with Mary Poppins Returns.