This is probably the only movie I've heard of that successfully celebrates two holidays at once. It manages to capture a touch of horror movies to tie into Halloween, while also celebrating Christmas. Although Disney Animation Studios had their hand in creating this movie, it was primarily produced by Tim Burton's Skellington Productions.
Skellington productions was a short-lived studio that mainly focused on stop-motion animation, with two movies released under the Touchstone Pictures label owned by Disney (including this one), one released directly by Disney, and another released by Nickelodeon. We'll look at James and the Giant Peach soon enough in this series, but the studio closed shortly after that movie flopped, despite positive reviews.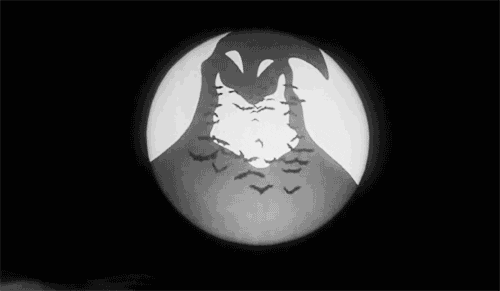 The Nightmare Before Christmas began as a poem, written by Burton while he worked as an animator at Disney Animation Studios. Burton, known for his dark, gothic and eccentric horror/fantasy films, seemed like an odd choice for a Disney production. As an animation student at CalArts, he made the shorts "Stalk of the Celery Monster" and "King and Octopus".  Stalk of the Celery Monster grabbed the attention of the Disney Corporation, and they soon offered him an animation apprenticeship at the studio. He worked as an animator, storyboard artist and graphic designer for movies like The Fox and the Hound, Tron, and The Black Cauldron. His concept art never made it into the films, but a lot of his other contributions did.
During that time, he also released a handful of short films. He released a short called Vincent, a stop-motion film about a boy who fantasizes about being Vincent Price. Price himself provided narration for the short. He also produced his first live-action production, Hansel and Gretel. That was a Japanese-themed adaptation of the classic fairy tale, which climaxes with a Kung-Fu fight between the title characters and the witch. 1984's Frankenweenie in particular got Burton fired from Disney, as they considered it too dark for their company's style. He would later direct a feature-length remake of the short film, released through Disney interestingly enough.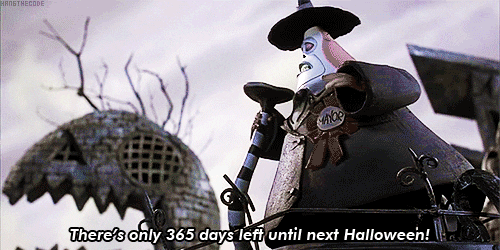 Anyway, between writing the poem and the release of the movie, Burton would regularly return to the project. In the meantime, he also directed commercially successful films like Beetlejuice and Batman. In 1990, he made a deal with Disney to turn The Nightmare Before Christmas into a movie, and production began in 1991. Disney looked forward to the project, seeing it as a way to show some new technical and storytelling achievements like they did with Who Framed Roger Rabbit.
The Nightmare Before Christmas would be Burton's third consecutive film with a Christmas setting, the previous two being Edward Scissorhands and Batman Returns. However at the time, Burton was in the middle of directing Batman Returns and also in pre-production for Ed Wood. He didn't want to be involved with "the painstakingly slow process of stop motion" at the time. Henry Selick was hired as the director, with Burton's frequent collaborator Caroline Thompson writing the main script and Danny Elfman not only composing the music, but performing the singing voice of the main character, Jack Skellington.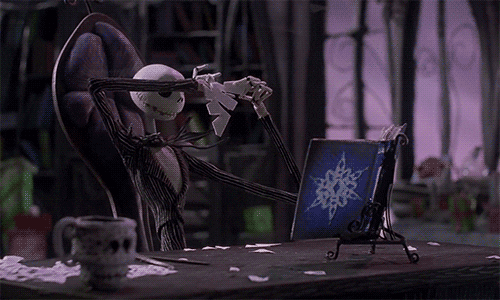 Chris Sarandon took on the main speaking role for Jack Skellington (he's probably most well known for playing Prince Humperdinck in The Princess Bride). Catherine O'Hara (Home Alone, Beetlejuice) voices Sally, a ragdoll/scarecrow love interest of Jack's. Patrick Steward provides narration for both the prologue and the epilogue, though the epilogue narration only appears in the soundtrack album.
The actual filming process was fairly complicated. The crew constructed 227 puppets. Jack alone had around 400 heads, each for a different expression. Jack's figurine was later reused in James and the Giant Peach for the Captain Jack character. Sally's expressions were done with "masks", to preserve the order of her long hair while changing her expression. Years after the movie, Selick reflected on directing the film, saying that he made an effort to make the movie look and feel like a Burton production. "I don't want to take away from Tim, but he was not in San Francisco when we made it. He came up five times over two years, and spent no more than eight or ten days in total." Disney Animation Studios' main contribution was second-layering the visuals using traditional animation.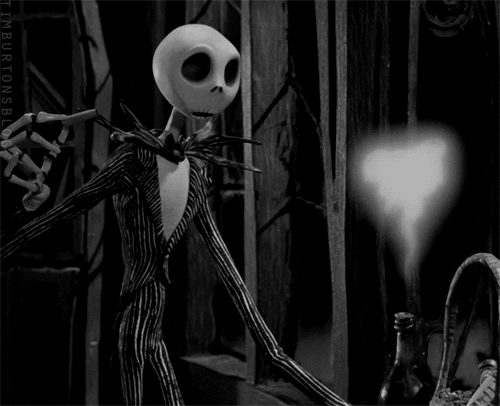 Around the time of the movie's release, Disney executive David Hoberman said, "I hope Nightmare goes out and makes a fortune. If it does, great. If it doesn't, that doesn't negate the validity of the process." He mentioned that the movie didn't have anywhere near Aladdin's budget and didn't need to earn $500 million to be successful.  The movie ended up earning $50 million in its first theatrical run off its $18 million budget, eventually earning $75 million total through several re-releases. Many people regarded it as a modest sleeper hit.
The movie received positive reviews when it first released, and in retrospective reviews, it's gone on to receive widespread acclaim. Roger Ebert was highly positive, saying the movie's visuals were as revolutionary as Star Wars. The Rolling Stone called it a restoration of "originality and daring to the Halloween genre."  Some critics discussed the influence of "How the Grinch Stole Christmas!" on the movie, seeing how both The Grinch and Jack tried to steal Christmas, even if for completely different reasons. Although it lost to Jurassic Park, Nightmare was nominated for Best Visual Effects at the Academy Awards.
I saw this movie exactly once before, more than 20 years ago. I don't remember exactly how old I was when I saw it. I do remember loving it though. I've been meaning to rewatch it for years, and not just because one of my writing friends kept saying that I should. Now that I've finally seen it again, I can confirm that this is a very unique movie in all the right ways.
The musical aspects of Nightmare are just fun. "This is Halloween" is the perfect opener for the movie. It's a fun number with a slight creepy edge. "What's This?" perfectly captures Jack's wonder when he finds himself transported to Christmas Town. "Making Christmas" is a real highlight for me, showcasing how horribly wrong their version of Christmas is. But there are several brilliant dramatic numbers as well, like Sally's Song, Jack's Lament, and "Poor Jack."
Beyond the music, this is just an entertaining movie with some good dramatic beats. Jack starts the movie as a town leader who is getting tired of Halloween, wondering what else could be out there. He's clearly excited when he discovers Christmas. It's amusing how Jack tries to describe what Christmas is like to his fellow Halloween Town residents, but they simply cannot understand. They just keep comparing things to their nightmare reality.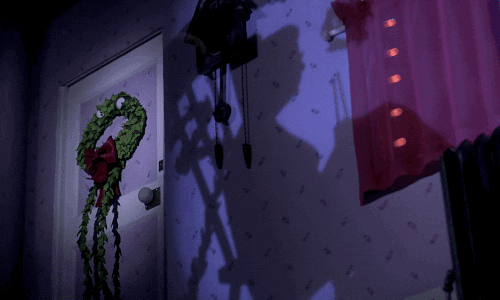 After Jack decides that Halloween Town will take over Christmas that year, everyone gets excited. Of course this leads to disaster, but the disaster helps Jack rediscover his love of Halloween. This movie doesn't really explore much of what makes Christmas so special as it mostly focuses on its more commercial aspects, but it doesn't need to. It's just a very creative story told in a visually compelling way. Honestly, I'm not really sure how to expand on how visually creative this movie is. Just look at the GIFs. You'll get it.
This movie is an easy recommendation. I'd say it works better as a Halloween movie than a Christmas movie, but it works fairly well for both. It's a movie I intend to rewatch again in much less than 20 years this time.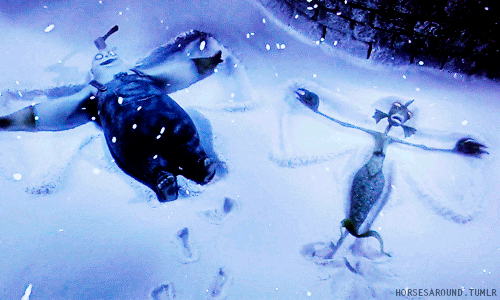 Next up is A Goofy Movie, followed by the last movie on this list I've previously seen before, James and the Giant Peach. Then we'll wrap this up with Enchanted, Saving Mr. Banks and Mary Poppins Returns. The last two are both tied to the original Mary Poppins movie, while Enchanted shares a bit of production history with Tangled. Meanwhile, A Goofy Movie is the only one on this list released by DisneyToon Studios, making it the odd one out. But I'll expand on what that means next time.