Enchanted is somehow both a unique film in the Disney cannon, and not unique at the same time. It's a mostly live-action musical comedy romance, mixed with traditional animation. It also happens to be the very first movie distributed by Walt Disney Studios Motion Pictures, instead of the historical Buena Vista Pictures Distribution.
This movie is simultaneously a homage and a self-parody of Disney's animated features, most notably the Disney Princess brand. It marks a return to traditional animation after the company decided to exclusively use CGI animation back in 2004, after Home On The Range bombed (I hate that movie). Released in 2007, Enchanted earned $340 million on an $85 million budget. It also did well with critics, and earned itself three Academy Award nominations … all in the Best Original Song category. A few years later, the Academy stopped giving any one movie more than one nomination in the same category.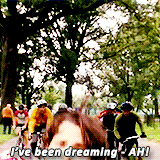 Enchanted's backstory is multi-layered in a sense. The initial script, written by Bill Kelly, was bought by Touchstone Pictures back in 1997. The script had been worked on for three years, but was thought to be unsuitable for Disney because at the time, it would have been a racier, R-rated movie. The first draft saw Giselle being mistaken for a stripper upon her arrival in New York City. The script saw several major rewrites over the years, in hopes to release the movie in the early 2000's, but the project never took off.
Meanwhile, Disney's 50th animated feature, Tangled, was having its own production troubles. I wrote an entire post about Tangled's production history, but long story short, it might actually have the most complicated development of any movie in history. Walt Disney himself first started brainstorming ideas for a Rapunzel movie as far back as 1937, and the movie finally released in 2010, undergoing multiple production cycles in that timeframe. In the early 2000's, they were considering a more Shrek-like comedy for the animated Disney Princess movie. A couple from the real world would somehow ended up in an animated Disney Princess style world, and a wacky adventure would follow. That idea was eventually abandoned, however several elements from that version of Rapunzel's story would end up in the final version of Enchanted.
In 2005, Disney brought back Kelly to rewrite the script, combining the main plot of Enchanted with the idea of a "loving homage" to Disney heritage. Disney also hired director Kevin Lima, who worked closely with Kelly to craft this version of the movie. Lima actually made his directorial debut with A Goofy Movie. He also directed Disney's animated Tarzan. He also happens to be married to Brenda Chapman, who was the head of story for The Lion King, a co-director for The Prince of Egypt, and became the first woman in history to win the Academy Award for Best Animated Feature for her work on Brave. Lima also assisted with the story of The Lion King, although he went uncredited.
Even though the traditional animation only takes up about 13 minutes of the movie's 107 minute runtime, it took much longer to complete than the filming. The animation took nearly a year, while the filming, mostly in New York, was completed over summer of 2006. The first 10 minutes of the film is entirely animated, and even uses a different aspect ratio than the rest of the movie. The animation team crammed as much classic Disney imagery into the first 10 minutes as possible, giving tributes to Sleeping Beauty, Cinderella and Snow White. There are also homages to live-action classics, including Old Yeller, Swiss Family Robinson and Savage Sam, among others. Although Disney Animation Studios was heavily involved in the animation process, the animation wasn't actually done in-house. Instead, it was mostly done by James Baxter animation, founded by a former Disney animator.
Fun fact, the musical number "That's How You Know" took 17 days to film, mostly because of changing weather.
Famed Disney composer Alan Menken wrote the entire film's score and all of the songs. Fellow composer Stephen Schwartz helped write lyrics for six of the songs, the two of them previously working together for Pocahontas and The Hunchback of Notre Dame. "Happy Working Song" pays tribute to "Whistle While you Work" (Snow White), "A Spoonful of Sugar" (Mary Poppins) and "Making Christmas" (The Nightmare Before Christmas) within its lyrics. "That's How You Know" is Menken intentionally parodying himself, while referencing "Under The Sea" (The Little Mermaid) and "Be Our Guest" (Beauty and the Beast). Schwartz actually had to push Menken's lyrics n that song further to maintain the classic Disney sensibility. Meanwhile, the opening "True Love's Kiss" song is written specifically to be a send-up for the Disney Princess classics. Menken and Schwartz both talked about how challenging that song was, because it had to reflect the era of Snow White and Cinderella.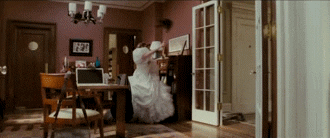 Amy Adams, who plays Giselle in the movie, also contributed to the song creation process. It was her idea to sing "True Love's Kiss" in a more operatic style, in contrast to the Broadway style of the later numbers. She's brilliant in the role, perfectly capturing an overly optimistic princess for most of the movie in both her vocal performance and her facial expressions. However as the movie goes on, she learns not only the harsh reality of the real world, but even starts to prefer it over the easygoing nature of her fairytale home. The excitement she shows after becoming angry for the first time is kind of hilarious.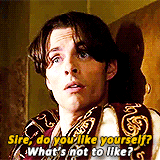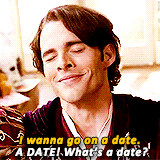 Other major cast members include James Marsden (Cyclops in X-Men) as Prince Edward, and he's clearly having fun as his narcissistic yet good-hearted prince. Susan Sarandon is just the right level of intimidating as Queen Narissa, the sorceress villain who sees Giselle as an obstacle for keeping her power. Patrick Dempsey plays Robert, a cynical New York divorce attorney who doesn't believe in happy endings. You believe his character arc as he learns to be more open minded and positive. Idina Menzel, who later voices Queen Elsa in Frozen, doesn't actually have any songs in this movie. She found it encouraging to be hired for her acting talents alone, after mostly focusing on Broadway performances in the past. She plays Robert's fiancé, Nancy Tremaine, partly named after Cinderella's stepmother.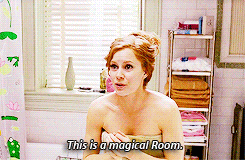 I've been meaning to see this movie for a while, but never got around to it until now. I've seen parts of it in video stores here and there, at least until most of the video stores disappeared in the last few years. I miss video stores. Anyway, I'm glad I finally saw this one. It manages to be both charming and funny in the way it treats Disney's legacy. The "Happy Working Song" sees Giselle cleaning Robert's apartment with the help of birds, mice and cockroaches. The combination of CGI animals and live-action animals blends seamlessly, and it's amusing when the animals don't act quite like they would in the animated world. In a brief break from Giselle's singing, one of the birds quickly eats a cockroach.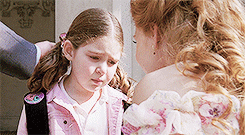 As the movie goes on, not only do Giselle and Robert learn quite a bit from each other, but their developing romance is convincing. Giselle also proves a much better motherly figure to Robert's daughter than his fiancé. Of course, Nancy kind of ends up with Prince Edward anyway, so there are happy endings all-round. Most of the songs happen in the first half of the movie, with the second half focusing more on the building tension with the evil queen coming to Earth and how everyone's relationships seem to be changing.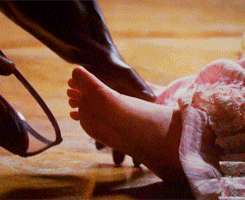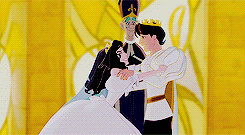 That said, the climax of the movie does get a bit over the top with the queen's taunting. The action itself is good if short, with the queen turning into a dragon and the confrontation happening on top of a roof. The problem is that the queen's dialogue is way too direct. "Come on Giselle, I don't want you to miss this ending." "Oh, this is a twist on our story; it's the brave princess coming to the rescue." "It's time to take our tale to new heights." A bit of subtlety can go a long way, and this scene has none. But considering this scene takes up less than 4 minutes and it's not the main focus for the story, it doesn't bother me that much.
I'm not alone in enjoying this movie. It received a 93% approval rating on Rotten Tomatoes, with an average score of 7.3/10. Roger Ebert gave it 3 out of 4, calling it a "heart-winning musical comedy that skips lightly and sprightly from the lily pads of hope to the manhole covers of actuality." LA Weekly described the movie as "the sort of buoyant, all-ages entertainment that Hollywood has been laboring to revive in recent years, but hasn't managed to get right until now." USA Today wasn't quite as positive, but their review stated "though it's a fairly predictable fish-out-of-water tale (actually a princess-out-of-storybook saga), the casting is so perfect that it takes what could have been a ho-hum idea and renders it magical."
Even the lukewarm or negative reviews still praised the casting. Adams in particular garnered many favorable responses, praising both her singing and her acting. The Guardian's 2 out of 5 review said that Adams' performance was "the only decent thing in this overhyped family movie."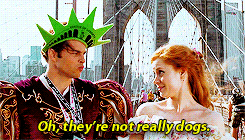 In addition to its three Academy Award nominations for Best Original Song, Enchanted won the Critic's Choice Movie Award for Best Film – Family, the Phoenix Film Critics Society's award for Best Live Action Family Film, and three Saturn Awards (Best Fantasy Film, Best Actress and Best Music.)
There has been a sequel in the works since 2010, currently named Disenchanted, but despite Menken working on it, and both Marsden and Adams showing interest, it hasn't been greenlit yet.
This movie is an easy recommendation for fans of both Disney's classic era and their more recent successes. It manages to succeed at both embracing Disney tropes and making fun of their more unrealistic aspects. The acting is brilliant across the board, and the musical aspects fee like classic Disney in all the right ways. It's not a perfect movie, but it works far more often than not.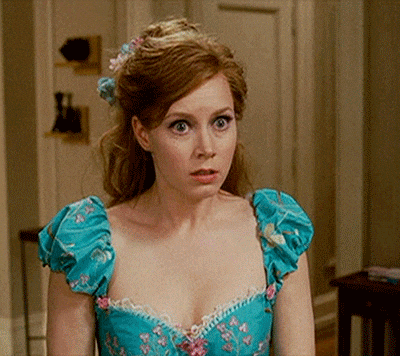 There are only two movies left in this blog series, Saving Mr. Banks and Mary Poppins Returns. Both are directly tied to Mary Poppins. I'm not 100% sure what I'll be looking at after this. I was thinking of looking at a few of the recent live-action remakes, but I might save that for another time. In fact, I'm considering looking at the Indiana Jones quadrilogy instead to mix things up. Yup, I'm enough of a completionist with these retrospective movie reviews that I will not cower away from Kingdom of the Crystal Skull. Next month, I'll be looking at Christmas classics that I've never seen before.