As of this writing, the first Frozen movie remains the most profitable animated movie of all-time, breaking multiple records upon its release and earning almost $1.3 billion. Up until this year's "live action" Lion King remake, it was also the most profitable musical of all-time. A number of factors helped out with this, including show stopping numbers like "Let It Go" and "For the First Time in Forever." It also happened to release on a particularly rough winter, and one of the quotes that perfectly sums up the movie's plot is "Let's go bring back summer". Since its release, it's become the all-time best selling Blu-Ray disc in the United States, it earned two Academy Awards (Best Animated Feature and Best Original Song), and several animated shorts released between the original and its sequel.
Oh, and co-director Jennifer Lee became the first woman to direct a feature film that earned over $1 billion.
The first time I saw Frozen, I enjoyed it quite a bit. I saw it a second time with some of my family the same week my one grandmother died, and I didn't enjoy it quite as much. At the time I thought it was just because of the circumstances. The third time I saw it, I didn't enjoy it nearly as much, but still had fun. Then I didn't touch it again until around the time I started my massive Disney Animation Studios blogathon back in 2017 (all then released 56 movies within 3 months). After seeing it again in 2017, the movie barely made the top half of this list.
Going into Frozen II, my thoughts were exactly this – "Frozen 2 could make or break the first movie for me."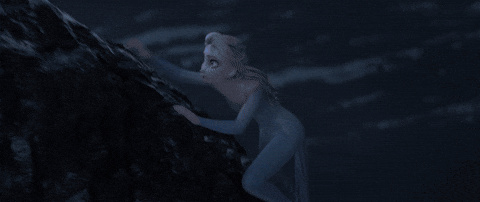 Frozen II released last weekend, and has been out for just over a week. It's already earned $735 million worldwide (as of Sunday, December 1st). Its $358 million opening weekend is the highest ever for an animated movie, even surpassing the "live action" Lion King remake. However, its critical reception isn't as warm as the first, earning 76% on Rotten Tomatoes with an average score of 6.7/10, compared to Frozen's 90% approval rating with a 7.7/10 average. Some critics, like the New York Times and RogerEbert.com, gave it very positive reviews. The New York Times review stated "As is often true in animation, Frozen 2 soars highest when it embraces abstraction." The Washington Post on the other hand gave it 2 out of 4, stating "Yes, Frozen II is a letdown when compared to the original. But it's also a lackluster disappointment on its own – a pale shadow of what it could have been."
Development for a Frozen sequel began fairly early. Co-directors Chris Buck and Jennifer Lee enjoyed working together. At first they started working on an untitled, brand new project, but when working on the short film Frozen Fever together, they realized how much they missed the characters. They began discussing ideas for a potential sequel soon after, and then spent 5 years trying to "earn" the sequel. I won't spoil the plot directions this movie took, but what ends up happening with the two royal sisters is exactly what they planned from the beginning. That decision has proven to be a touch controversial among some viewers.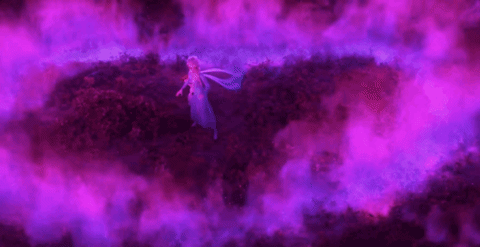 Frozen 2 was officially announced in 2015, and all of the core cast members from the first movie soon joined the project. There isn't too much information on the development process just yet, but Kristen Bell (voice of Princess Anna) talked about how the animation studio played a couple pranks early in the process. They added flatulence to one scene with Anna and Elsa together on a bed, and in another scene, Anna failed to jump the gap between two cliffs that in the final movie, she makes.
The only other major tidbit is that the "Show Yourself" scene where Queen Elsa enters Ahtohallan and learns the secrets she's been seeking was the last sequence the animation team finished. The animation team explained that the sequence "required all of the resources at the studio" to get the scene done on time. It went through several iterations, features a big ending, and is quite possibly the most technically impressive scene the studio's ever done. Considering how beautiful this movie looks in general, that's saying a lot.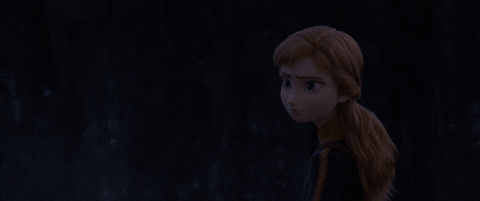 Kristen Anderson-Lopez and Robert Lopez, who wrote the songs for the first Frozen, returned to the sequel. Some of their other well-known works include the stage productions of "The Book of Mormon", "Avenue-Q", and the stage musical adaptation of Finding Nemo that's shown at Disney's Animal Kingdom in Florida.
Other cast members I haven't mentioned yet include Idina Menzel as Queen Elsa, Jonathan Groff as Kristoff (whose role is greatly expanded this time round), and Josh Gad as Olaf (the living snowman). For new cast members, you've got Sterling K. Brown as Mattias, a soldier captain who's been trapped in the enchanted forest for over 30 years, Martha Plimpton as Yelena, the leader of the Northuldra tribe, and Jeremy Sisto as King Runeard, Anna and Elsa's grandfather (only shown in flashbacks).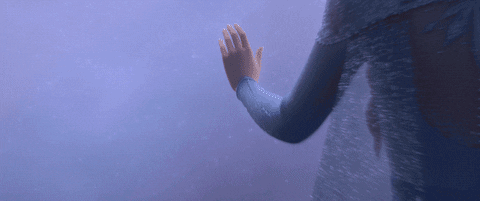 It's time for my thoughts on this movie. I went into Frozen 2 hoping it would be an improvement over the first one. I hoped it would give us the same amazing quality of songs, while also giving us a stronger story than the first. I hoped they would improve Kristoff as a character, seeing how he was fairly boring in the first Frozen. On the one hand, this movie's story feels like it's thought out better than the first. There's no last minute villain like Hans, who was only turned into a villain after they decided to make Elsa a victim instead of a villain. It is nice to see the sisters working together, instead of spending most of the movie apart. I also do like the idea of turning this movie into a mystery seeking adventure. It's not as big of an adventure as some of the trailers imply, but it's still a much bigger adventure than the first movie was.
Sadly, this movie feels like a big step back overall. Kristoff's character is given a much bigger role in this movie, but he's still just as boring as ever.  His entire subplot is basically him trying to propose to Anna, with all of his efforts either being interrupted, or a failed attempt at a comedic moment because you can see the result coming a mile away. Also despite his larger role, he's got even less of an effect on the story itself. It's nice to see Anna and Elsa spending more screen time together, but there are a few too many scenes where Anna keeps insisting that she'll stick with her sister to the end. It gets repetitive fast.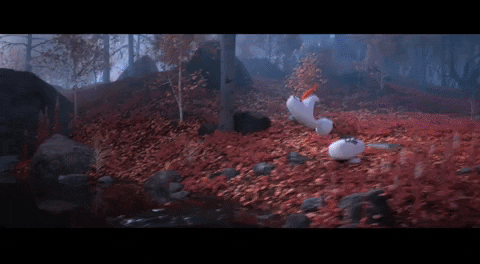 Olaf is pretty much the same in this movie as he is in the last. If you enjoyed him before, you'll enjoy him here. Personally I don't mind him, but I only find him mildly entertaining, and it's hard to care when something bad happens to him near the movie's climax. Meanwhile, the movie's mystery gives us a definitive answer of what happened to Elsa and Anna's parents. It's no real surprise, but I can jokingly say it sadly refutes the fan theory that their ship crashed on a jungle island, and they eventually gave birth to Tarzan, connecting those two movies together. It does also answer where Elsa got her powers from, and … it feels a bit hokey. In fact, a lot of things about this movie's ending feel hokey and too convenient. It magically whisks away any real consequences – quite literally.
But the main attraction of Frozen is arguably its music. I'd argue that outside of "Let it Go" and "For the First Time In Forever", most of that movie's music hasn't aged well. With Frozen 2, none of its songs stand out nearly as well as the original. "Into the Unknown" feels like it's trying to be this movie's "Let It Go", but the only reason it's a good song is because Menzel sings it. She's got a powerful yet beautiful voice. But the tune itself is just … ok, and the lyrics just don't feel as clever. I could say the exact same thing about Menzel's other big number, "Show Yourself".
"Some Things Never Change" is a by the numbers opening song that pales in comparison to "First Time In Forever". "When I Am Older" is Olaf's song in this movie, and it's just ok. Bell's solo, "The Next Right Thing" is supposed to be inspirational, but it isn't epic sounding enough for that. Last and least, Kristoff's solo, "Lost in the Woods" is basically a lame 80's style soft rock song. It's easily the worst song in the movie.
I wanted to enjoy this movie, but it feels like it needed another year or so in development. Either that or they tried too hard to top Frozen and failed on pretty much every level. The executives should have taken one listen to the songs and one look at the script and said "No, this isn't good enough. You've got a good concept, but start the script over and redo all the songs."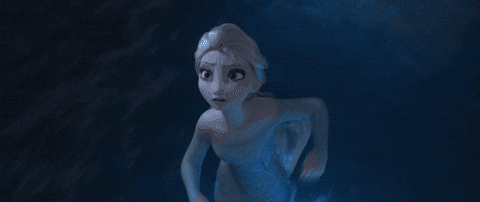 Kids will still likely enjoy Frozen 2, but I wouldn't recommend it to anyone else. If not for the breathtaking visuals, I'd say this almost feels like one of those straight-to-video sequels that Disney released way too many of in the late 90's and early 2000's. As of right now, the next Disney Animation Studios movie is Raya and the Last Dragon, to be released in November of 2020. Disney's 60th animated feature doesn't have a title yet, but it's scheduled for November of 2021. That one is going to be directed by Byron Howard, who also directed Disney's 50th movie, Tangled, and Zootopia.