My dad usually isn't a fan of musicals. In fact, he rarely listens to music at all. Yet every year, he watches this 1954 Christmas musical to get in the mood for the holidays. That alone has made me curious about this Bing Crosby vehicle. Since I decided to watch a handful of classic Christmas movies I've never seen before this month, that makes White Christmas an obvious candidate.
I couldn't find a lot of information for this movie's background, so let's instead focus on Bing Crosby himself. Crosby is quite possibly the most prolific singer in history, and is known as the first multimedia star. He led in record sales, radio ratings and motion picture grosses from 1931 to 1954. He also won the Academy Award for Best Actor for his role as Chuck O'Malley in 1944's Going My Way. Other famous singers, like Frank Sinatra and Dean Martin, considered him an inspiration. In 1948, he was voted "the most admired man alive", beating out black baseball legend Jackie Robinson and Pope Pius XII.
It's estimated that his Christmas single, "White Christmas" (written by Irving Berlin) is the best selling single of all-time. It's estimated to have sold over 50 million copies as a single, and combined with various album sales, this song has sold over 100 million times. It was first released in a "Merry Christmas" album in 1949, and that album has never been out of print since. That's just nuts.
By comparison, the two highest selling albums of all-time are Michael Jackson's Thriller (33 million) and Eagles' "Their Greatest Hits (1971-1975)" at 36 million. Oh, in case you didn't know Eagle's greatest hits album that released in 1976 surpassed Thriller as the greatest selling album of all-time this past April. Eagles' "Hotel California" happens to be the third best selling album of all-time. Anyway, back to White Christmas.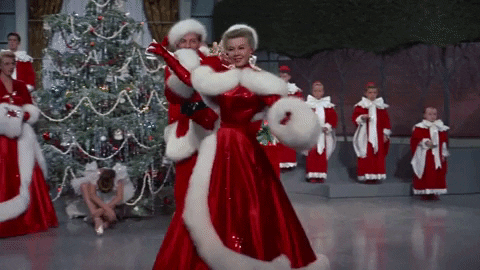 White Christmas co-stars Crosby and Danny Kaye as two former soldiers who became an entertainment duo after the end of the Second World War. Vera-Ellen and Rosemary Clooney are also very prominent in the movie, as a singing sister act. The two duos join forces after they stay in a hotel that happens to be owned and operated by their former general, played by Dean Jagger. Their former general is down on his luck, having bought the hotel with all his savings. Due to a lack of snow, he's struggling financially. His bid to re-enter the military was also turned down.
The four entertainers decide to put on a special show for him, inviting every last soldier who was under his command. It's a very touching moment that captures the Christmas spirit. On top of that, there's some good character drama with the building relationships between the two entertainment duos. The music, both Christmassy and otherwise, feels like it belongs in the 50's in the best possible way. This movie perfectly captures the essence of 50's entertainment, in a way that feels timeless. People of any age could appreciate, if this sort of musical works for them.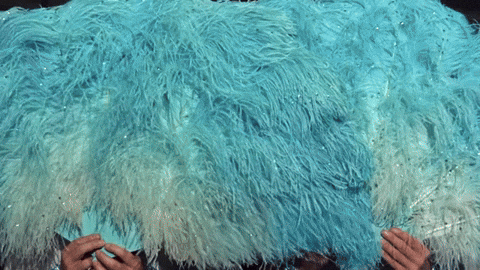 (This part's pretty funny too)
I get why my father enjoys watching this movie every year to get in the Christmas spirit. It still feels kind of weird to me, knowing that he rarely listens to music and generally sticks to spy thrillers and action for his movie watching and TV shows. I doubt that I'll be watching this every year like he does, but I'd be perfectly fine with watching this again. Of the three Christmas movies I watched this month, this is probably my favourite.
I've seen Star Wars IX: The Rise of Skywalker, but I'm not yet ready to write a full blog post about it. I think I liked it overall, but that comes with some mixed feelings. I'll need to watch it a second time before I even think about writing my blog post. In any case, I'm planning on watching a handful of dragon movies next month, since I'll be writing a book called "Dragonblood" at the same time. After that, I'm probably look at all six of the Peter Jackson Hobbit/Lord of the Rings movies in February.