This is kind of a double blogathon movie post in a way. I'm mostly looking at dragon movies this month, but I've also got a long delayed DreamWorks movie project going on. Almost two years in, I'm only 12 movies into it. Today, I'm jumping ahead on that blog project here to movie number 19, because it's also a dragon movie. Today, I'm looking at the first entry in the How to Train Your Dragon trilogy.
How To Train Your Dragon released in March of 2010, making it two months shy of 10 years old as of this writing. It's based on a 2003 book of the same name, written by British author Cressida Cowell. The novel series and the movies differ in a number of ways. For example, in the books, the Vikings are already adept at capturing and training dragons before Hiccup (the main character) comes along. In the movie, the Vikings are at war with the dragons, and it's Hiccup who learns how to train and ride them. That said, Cowell felt that the movie is true to the spirit and message of the book, and that she felt that the adaptation needed to change the plot and characters in order to work on screen.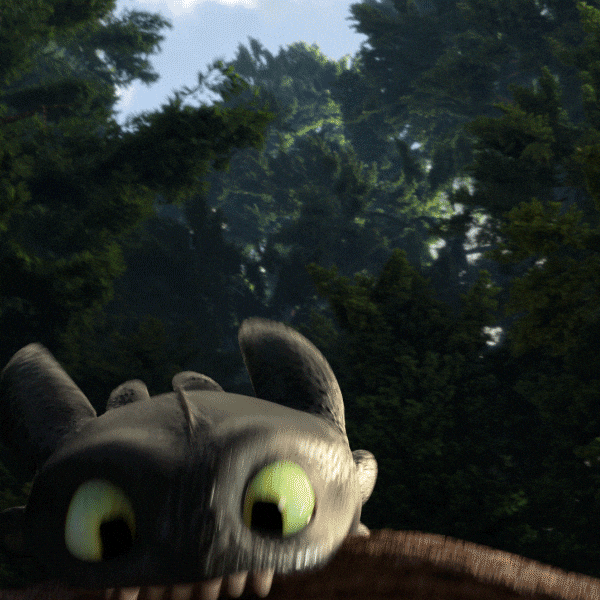 Plans for a How To Train Your Dragon movie began shortly after the first book's release. Coming off of a successful Over the Hedge (which happens to be the next movie in my DreamWorks series, not counting How To Train Your Dragon 2), producer Bonnie Arnold started working on the project in her spare time. When DreamWorks Animation co-president asked her what she wanted to work on next, she chose How To Train Your Dragon.
At first, the movie's plot followed the novel closely. However after Chris Sanders and Dean DeBlois took over as writers and directors (they also wrote and directed Disney's Lilo & Stitch), they altered the plot. They considered the original book's plot a bit too "sweet" and "whimsical" for the movie, and a bit too geared towards a younger demographic. They changed Toothless from a common garden dragon, a smaller breed in the book's mythos, to a Night Fury. The art team worked to give the dragons a bit more of a comical feel, instead of the more intimidating design in most film depictions of the mythical creatures. Toothless in particular combined various dragon traits with black panther inspired designs (the animal, not the superhero). They also gave him large ears and eyes to convey his emotions better. The end result is a much more mature, less juvenile movie compared to most of DreamWorks' releases up to that point.
I couldn't find much information on the casting process, so let's sum up the cast. Jay Baruchel plays Hiccup Horrendous Haddock III, the awkward yet intelligent son of his Viking tribe's chief, Stoick the Vast. He plays the awkward, intelligent role quite well, and as the movie progresses, you believe how he slowly finds his confidence. Stoick is played by Gerald Butler, and he's quite entertaining as a brute who is disappointed in his son. America Ferrera plays Astrid, a fellow dragon training student with Hiccup. She also becomes a love interest. Christopher Mintz-Plasse, Jonah Hill, Kristen Wiig and TJ Miller all play minor roles as other students, and they were encouraged to improvise a lot of their lines, often going into recording sessions together.
How To Train Your Dragon was a commercial and critical success, earning $494 million on a $165 million budget. In a year crowded with a number of great, high earning animated movies, it was the fifth highest earning animated movie of the year, and 10th highest earning movie overall. It also earned a nomination for Best Animated Film at the Academy Awards, losing to Toy Story 3. It was also nominated for Best Original Score along with Inception, both losing to The Social Network. It also won the Best Animated Feature Award, Best Animated Effects, and 7 other awards at the Annie Awards, and three awards at the Visual Effects Society.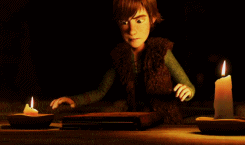 The movie is a unique take on the dragon myth. Although the dragons are portrayed as intelligent, they're also portrayed as animals that can be loyal and domesticated. For centuries, dragons and humans have been at war, yet it's not because the dragons hate humans. They're actually afraid of a much larger, more violent dragon. There are a number of dragon subspecies, each with different types of personality traits, abilities and sizes.
This movie manages to tie together a coming of age tale, a fantasy story that feels epic, and a story about a young man bonding with his "pet" very well. These three unique genres blend seamlessly into a movie that's equally good for children and adult fans of fantasy alike. The mythology behind the dragons is always interesting, and you feel Hiccup's struggles to feel accepted in a Viking culture that values strength and courage over intelligence and creativity. Hiccup's personal journey to find his courage is also compelling. The animation is brilliant throughout, both with its impressive environments and brilliant expressions, from the human characters and the dragons alike. The visuals have also aged fairly well, thanks to the colourful environments and the creative dragon designs.
That's not to say this movie is perfect. Besides Hiccup, there's barely any character development. Although the conflicts between Hiccup and his father are well-written, their reconciliation feels rushed. The humour doesn't always work, and most of Hiccup's fellow dragon training students are little more than stereotypes.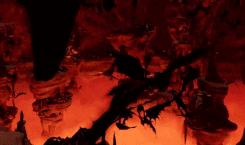 With all that said, the center focus is on Hiccup and Toothless, and that's where this movie is at its best. At first they're both afraid of each other, but it's that realization that begins their relationship. They're both willing to sacrifice everything for each other by the end of the movie, and you completely buy it. It doesn't hurt that Toothless is kind of cute.
Critics gave this movie wide praise when it released, with a 99% positive rating on Rotten Tomatoes and an average score of 7.8/10. Roger Ebert stated "It's bright, good looking, and has high energy." The Boston Phoenix compared it positively to James Cameron's Avatar, and USA Today called it "A thrilling action-adventure saga." Variety gave the movie a perfect 5/5, declaring it "undoubtedly DreamWorks' best film yet, and quite probably the best dragon movie ever made." There were a handful of negative reviews however, with the Village Voice calling it an "adequate but unremarkable animated tale". The Orlando Sentinel's mixed review criticized the lack of comedy, seeing how it's based on a more lighthearted, comedic book series.
How To Train Your Dragon isn't perfect, but it's still a very good movie overall. I watched it several years back, around the same time I was working on my Disney blogathon, and I thoroughly enjoyed it then. I enjoyed it just as much on my second viewing last night, and it's an easy recommendation for fans of fantasy in general.
Next up will likely be Dragonheart, and I'll conclude this dragon themed movie month with How To Train Your Dragon 2, which I haven't seen yet. Next month, I'm planning on looking at all of the Peter Jackson Lord of the Rings and Hobbit movies.