It's been almost a month since Star Wars Episode 9: The Rise of Skywalker released. I know I'm a bit late to the party, but it took me this long to not only gather my thoughts, but to see it again, this time with my father. So let's dive into the movie that, as of right now, officially concludes the Skywalker Saga.
Also if you're confused about the number, it's because I wasn't just looking at the theatrical releases. I also looked at the Holiday Special, the Ewok movies, the mediocre animated Clone Wars movie that was supposed to be a TV pilot, the never officially released Return of the Ewok, and a post dedicated to fan edits.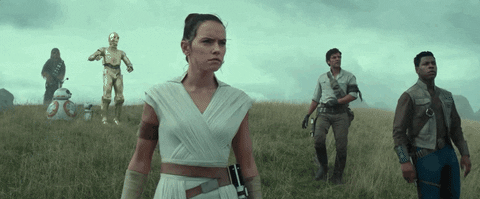 As much as I enjoyed both The Force Awakens and The Last Jedi, I was concerned about Star Wars Episode 9 for a number of reasons. First off, the original director was going to be Colin Trevorrow, who at the time of his announcement, had only been known for Safety Not Guaranteed and Jurassic World. Safety Not Guaranteed is a well received independent movie, but I was really not a fan of Jurassic World. A couple months before The Last Jedi released (and after Trevorrow's next film, The Book of Henry, bombed hard), Lucasfilm announced they had parted ways with him over creative differences.
Also, as much as I enjoyed The Last Jedi, it ended in a way that would make it very difficult to conclude the Star Wars saga in one single film. It ended with the Resistance in shambles, Kylo Ren taking on the role of Supreme Leader and no clear direction for how the Resistance could take on The First Order from there. When they announced that J.J. Abrams would return to direct Episode 9, I got a bit more worried. J.J. Abrams kind of specializes in rebooting franchises and getting things going, but he tends not to stick the landing very well.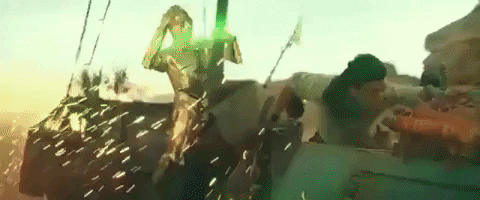 To make matters even more worrying, Carrie Fisher passed away in December of 2016, about a year before The Last Jedi released. She survived that movie, implying she'd have some sort of role in Episode 9.
As much as the trailers for Rise of Skywalker were very good, they didn't really excite me for the movie. But I'm enough of a Star Wars fan that I entered Rise of Skywalker on opening night with an open mind.
Rise of Skywalker is, as if this moment, tied with Solo: A Star Wars Story as the 7th most expensive movie ever made. Its budget of $275 million is only behind the likes of the three Avengers sequels, two Pirates of the Caribbean movies, and Justice League (which happens to be the highest earning box office bomb in history). This past week, Episode 9 crossed the $1 billion mark, but its worth noting that both The Force Awakens and The Last Jedi passed that mark much faster. The Last Jedi took 17 days to reach $1 billion, while The Force Awakens only took 12 days (the record for fastest $1 billion at the time). It took Rise of Skywalker 28 days to make that mark. While that does make Star Wars episode 9 financially successful, ticket sales dropped much faster than expected after the first weekend.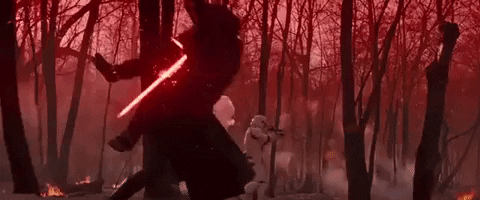 One could argue this is at least partially due to Star Wars fatigue. In the past, there has been three years between each episodic release, and at least a full decade between the end of one trilogy, and the beginning of the next. With each previous trilogy, the first movie performed much better than the others, because the beginning of a new Star Wars trilogy isn't just a movie, it's a cultural event. Whereas for the last 5 years, we've seen a new Star Wars theatrical release every year. Force Awakens became the first movie ever to earn $2 billion in its initial release, and both Rogue One and The Last Jedi joined the billion dollar club within 20 days. Solo: A Star Wars story is technically a box office bomb, having lost the studio somewhere between $50 and $80 million overall. But that isn't the full story.
This movie also received lower critic scores than average for Star Wars. It's actually the lowest rated live-action Star Wars movie on Rotten Tomatoes, with a 52% (Phantom Menace currently has a 53%). Of course, the Clone Wars theatrically released movie has a worse rating at 18%, even though the series holds a well deserved 94%. Pretty much every critic praises the movie's visuals, but many complained about the movie's storytelling and writing. The Hollywood Reporter commented "a plot like this, featuring so many characters, locations and story dynamics, can by nature be confusing …" Richard Roeper gave the film 3 out of 4 stars, saying "The Rise of Skywalker rarely comes close to touching greatness, but it's a solid, visually dazzling and warm-hearted victory for the force of quality filmmaking."
The Forbes review was quite harsh, describing the film as "possibly worse than any prior Star Wars episode. It ends a legendary franchise with a thud while denying this new trilogy its artistic reason for existence."
But that's enough from the critics. Also because this movie is still relatively new, I'm going to avoid spoilers as much as possible.
Overall, I like Rise of Skywalker. A lot of the character development works very well, especially with Kylo Ren/Ben Solo. After seeing this movie twice, I'm convinced that he's the most compelling character in this new trilogy, brilliantly performed by Adam Driver. Rey's personal journey is also fairly well done. The reveal regarding her true ancestry becomes a huge personal struggle for her, affecting her character arc in multiple ways. Daisy Ridley also does a fantastic job portraying Rey's character, especially when she appears to lose all faith in herself.
As much as Palpatine's return wasn't foreshadowed at all in the previous two movies, and the explanation feels a bit rushed, it's an explanation that I can accept. He's also just as entertaining as ever. Ian McDiamid is clearly in love with how evil the Emperor is, and it's hard not to enjoy him in the role.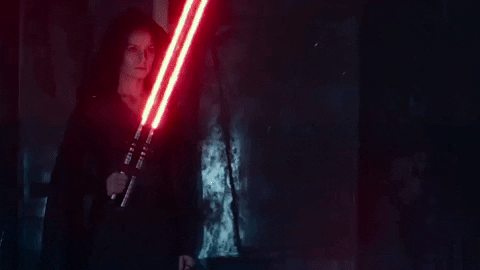 I also like the way Rise of Skywalker expands on the force, bringing in some abilities we've seen in the "legends" expanded universe. It expands on the unusual force bond between Rey and Kylo, not only establishing that they can communicate at any time, but that they can even physically interact from a distance. Some of these moments may be polarizing to some, but personally I think not only interesting, but it's used in clever ways. There's the "energy transfer" abilities that we see throughout the film, which directly tie into Palpatine's line from Revenge of the Sith,
"The dark side of the force is a pathway to many abilities some consider to be unnatural."
The action in this movie is also great. There are several fun chase scenes, one involving speeders in a desert, and another involving the Millennium Falcon, even if the latter feels rushed. More on that later. It features a rather intense lightsaber fight where both characters are clearly striking with all their might, and by the end of this fight, they're both getting tired. This particular fight is complete with a hazardous environment and some fantastic scenery. It's not the best lightsaber fight in the franchise, but it's a strong way to go out if it happens to be the last. Rise of Skywalker also does the best it can with Leia's character. All of her scenes in this movie come from archival footage from Episodes 7 and 8, and they wrote her role around these scenes. It feels a bit awkward at times, especially knowing that Carrie Fisher passed away before this movie was even written, but they did the best they could.
As always, John Williams' soundtrack is fantastic. This movie appropriately uses a number of themes from the Star Wars franchise as a whole, while still giving us some brilliant new themes and arrangements. The end credits composition mixing themes from all three trilogies is particularly great.
And last but not least, the final scene just feels right.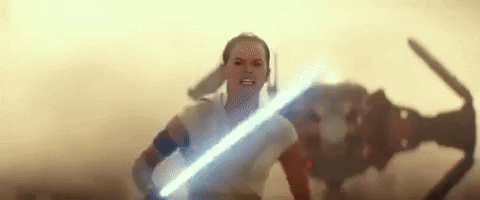 With all that said, this movie is certainly not without problems. The first half hour or so feels rushed, as if they're trying to shove a full movie's worth of story into the beginning. There's some good action in here, but the action and plot moves at such a breakneck speed that there's no room for character moments. After the movie starts to slow down it improves a lot on that point, but it's still a notable flaw.
Some of the story choices also feel a bit forced. It's true that The Last Jedi put Rise of Skywalker in a tough position by killing Snoke, thus leaving this movie with no apparent villain. As much as I buy Palpatine's return, the movie gives us no explanation as to how he's still alive, beyond repeating his famous line from the opera scene in Revenge of the Sith. It also tosses aside whatever impact Snoke may have had in the previous movies in a way that felt kind of cheap. It's as if Snoke was supposed to be this trilogy's big bad, but because Rian Johnson killed him off in Episode 8 (which I still feel was a brilliant, bold choice for the movie), the film crew needed to scramble to find a replacement.
As much as the character development for Rey and Kylo works quite well, pretty much every other character gets the shaft on this front. We get strong hints that Finn may be force sensitive, which some people believed after The Force Awakens, yet nothing much becomes of it. He even tries to tell Rey something at one point, and the movie keeps reminding us of that, yet he never gets a chance to say his piece. Poe has a lot to do in this movie, yet his character doesn't really change. That's a stark contrast to all the lessons he learned in The Last Jedi.
This movie also introduces a bunch of new characters, which would be fine if this was the second chapter. As the conclusion to the Skywalker Saga however, there are too many new characters introduced. Instead of introducing us to General Pryde, Zorii Bliss, Jannah and others, they could have given more time to developing Poe's character. They could have given us more screen time for Lando. With that said, Jannah does help give Finn some actual character development – some of the only real development he gets in this movie. That and she's a decent enough character on her own to justify her existence. Zorii Bliss seems to only exist to give Poe some added backstory.
On that front, the Knights of Ren were built up quite a bit in the earlier two episodes. They finally appear in this movie, and, well … they don't get to do much. We never see the movie's heroes directly fight with the Knights of Ren, and without mentioning exactly how, they're disposed of quite easily. It makes them feel kind of pointless.
All of these problems make Rise of Skywalker feel like a bit of a mess. It's not just that there are several plot threads that go nowhere, but there are aspects of the story that feel a bit convenient. But the main problem is, as much as I like this movie, and I was overall satisfied with its conclusion, this trilogy as a whole feels like a mess. It feels like there wasn't much of a plan going into it, as they allowed different directors a bit too much freedom with how to tell the story they wanted, instead of telling part of a coherent whole. It's as if the first half hour of this movie is trying to tell the story of Episode 8 that Abrams would have told if he directed the entire trilogy. The Rise of Skywalker feels like it could have benefitted from another year in development, just to flesh out the story and characters better. If you're not a fan of the sequel trilogy, this movie won't win you over. If you enjoyed the previous two movies, you'll probably enjoy this, but there's a chance you'll feel betrayed by the fact that this movie seems to reverse some of the choices made in The Last Jedi. I enjoyed The Rise of Skywalker more in my second viewing than my first, but I hesitate to say it'll be the same for everyone else. But since audience scores are generally quite positive, I'd say this is at least worth one watch so you can decide for yourself.
I usually throw in a couple fun facts in these posts at some point, so I figured I'd save them for the very end.
Billy Dee Williams returned as Lando Calrissian in this film. The last time he portrayed the character on-screen was back in 1983. That makes this one of the longest gaps between appearances of a character played by the same actor in movie history. That said, he did voice Lando in the Jedi Outcast video game.
John Boyega (Finn) accidentally left a copy of his script in his hotel room. It was listed on eBay for 65 British pounds. A Disney employee purchased it from the seller for an undisclosed sum. Unlike most big studio films, Rise of Skywalker didn't hold any test screenings. Instead, Abrams only showed the film to his family, his friends, and a terminally ill fan.
The movie's new droid, D-O, is voiced by J.J. Abrams himself. Although he wanted someone else to voice the droid, the crew thought he did it so well that they eventually decided to keep his performance in. This was not his first acting credit, but it's his first acting credit as a named character in a movie he also directed.
Ok fine, this last image is not from the movie.