Last week, we looked at Apollo 13 for the second entry in my true story theme month. I figured it was worth sticking with the space theme by taking a look at October Sky.
October Sky is a biographical drama about Homer H. Hickman Jr., who grew up in a coal mining town in West Virginia. Traditionally, almost everyone who grew up in that town ended up working in the mine, save for the lucky few who earned football scholarships. That includes Homer's older brother. But after seeing Sputnik 1 (the first man-made satellite successfully launched into space), Homer was inspired to start building rockets, which eventually led to winning a national science fair. All of his fellow "rocket boys" ended up with scholarships for academics.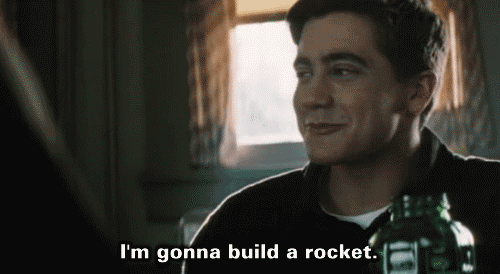 Of the true story movies I'm looking at this month, this is arguably the least historically significant. However it's still a story worth telling. It's about a group of young men defying all odds to achieve something remarkable. In Homer's case, it was also about a young man going against his father's wishes of following family tradition of working in the coal mine, his father being a proud and dedicated miner.
Filming for the movie began in February of 1998, days short of exactly a year before the movie released. It follows the real Homer H. Hickman Jr's memoirs very closely. The memoirs, originally titled Rocket Boys, later changed its name to October Sky to match the movie's title. It ended up being Jake Gyllenhaal's breakout role, where he portrayed Homer. Gyllenhaal was 17 at the time of filming, the same age that Homer was when the Rocket Boys started experimenting with rockets. In fact, he was still in school at the time, taking advanced classes, so he was tutored on set. He's brilliant in the role, showing a mix of excited optimism, disappointment when things get tough, and convincing anger when he gets into heated arguments with his on-screen father.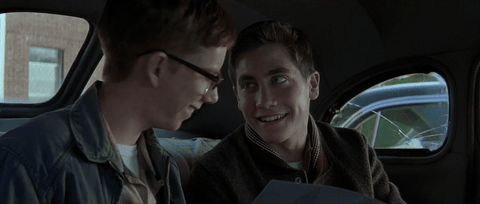 Other major actors include Chris Cooper as John Hickman, Homer's father (in real life he was also Homer, but they changed his first name for the movie to make it less confusing). There's Natalie Canerday as Elise Hickman (Homer's mother), Laura Dern as Miss Freida J. Riley (the Rocket Boys' science teacher), and Chris Owen, William Lee Scott, and Chad Lindberg round out the other Rocket Boys.
In real life, there were actually 6 Rocket Boys, but the movie only shows four. It's also worth noting that, while two of the Rocket Boys passed away between the real events and the movie, all four of the surviving rocket boys were involved in the movie's production. They had gone their separate ways since they all headed to college for very different programs, but they got along just as well during the movie's filming as they used to as the Rocket Boys. The DVD even features commentary from the real life Homer Hickman – I haven't listened to it yet, but having just learned about it, I intend to at some point.

Although the true events took place in West Virginia, the movie is mostly filmed in Tennessee, due to better weather and terrain. They reconstructed a town to make it look like 1950's Coalwood, and also recreated a mine for the underground scenes. Director Joe Johnston noted that the mine seemed to be constructed to look evil, as if it was the villain of the film. He felt that was ironic because the mine is what kept the town's economy going, but it works for the film seeing how it's what Homer was trying to escape.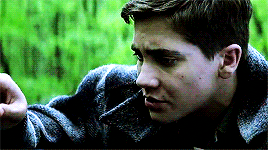 October Sky received critical acclaim, earning a 91% on Rotten Tomatoes. Roger Ebert stated that the film "doesn't simplify the father into a bad guy or a tyrant. He understandably wants his son to follow in his footsteps, and one of the best elements of the movie is in breaking free, he is respecting his father. This movie has deep values." Entertainment Weekly and TV Guide both praised the performances by Gyllenhaal and Cooper.
This is a great movie, and an inspirational story. The main dramatic focus is the troubled relationship between Homer and his father, and it's very well done with both writing and acting. John is never portrayed as a villain. He's always portrayed as an honorable man, always trying to protect his fellow miners, and is clearly fighting for his town's survival when the mine's production is struggling. The father and son are also shown with a number of similar traits. They're both stubborn, passionate and intelligent in their own ways. Their conflict really just stems from how different their goals and passions are. Yet, when Homer really needs his father, he is there for him.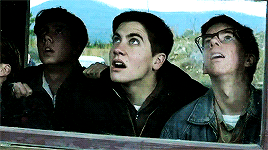 To help balance out the plot, the movie also has a fair share of comedy, most of it coming from the many failed rocket launches and explosions. The montage full of exploding rockets is very entertaining.
Unfortunately this movie can be hard to track down, but it's well worth checking out if you haven't. It's a simple, straight forward watch with a lot of deep themes. It's an inspirational and emotionally satisfying tale of a young man growing up in a middle of nowhere small town who did end up working for NASA down the road.
I'll wrap this month up with Titanic, which I haven't watched in over 10 years.