Back in 2017, I started looking at movies on this blog when I got the idea to watch through every single Disney Animation Studios movie, in order of release. I wrote about every single one of them, getting through what was then 56 movies in the span of three months. I've really been enjoying writing about movies since, and I've done some sort of Disney related blogathon every year. So let's go back to where these movie posts started, by looking at all of the live action Disney remakes.
Instead of looking at these remakes in order of their release, let's look at them in order of the original's release. The earliest of the animated movies to have a remake so far is Dumbo, of which the remake released in March last year.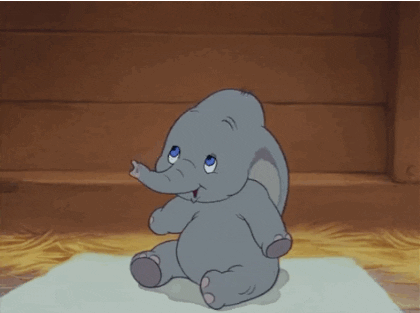 The original Dumbo is not just a classic Disney movie. It was a deliberately simple story that relied on a creative art style to tell the story far more than it relied on dialogue. It's a fairly short movie at only 64 minutes, yet that's enough to tell a very emotional, moving story. Dumbo is actually the only major character in an animated Disney movie to never speak, even while there are other elephants in the movie that do speak. And no, Dopey from Snow White and the Seven Dwarfs doesn't count, because he's merely a supporting character. Anyway, Dumbo ended up being in my top 3 Disney movies when I ranked all of them. Also in 2017, it was added to the United States Library of Congress for being "culturally, historically and aesthetically significant."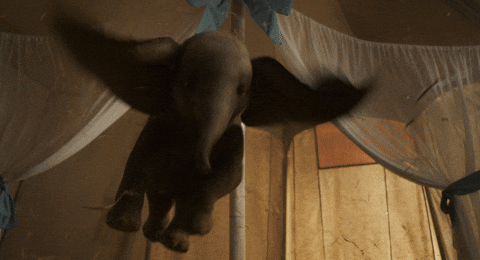 The remake was announced in 2014, with Tim Burton chosen as the director in early 2015. That was already a bit of a worrying sign. Burton can be very good (just look at The Nightmare Before Christmas), but he tends to be inconsistent with adaptations and remakes. He tends to do his own thing, focusing on the weird more than the story. And from the start, he went for a very different story, just with the same message of believing in yourself.
Will Smith was originally going to be the father of the lead children, but later passed on the role due to a scheduling conflict with Bad Boys for Life, and to also appear as the Genie in the Aladdin remake. Eventually, Colin Farrell took on the role. Being a fan of Burton, he said "I've always been looking forward to something of that ilk." Eva Green, Danny DeVito and Michael Keaton were soon added to the movie's cast. Green portrayed a trapeze artist, despite being afraid of heights. To help prepare for the role, she trained with aerialist Katherine Arnold.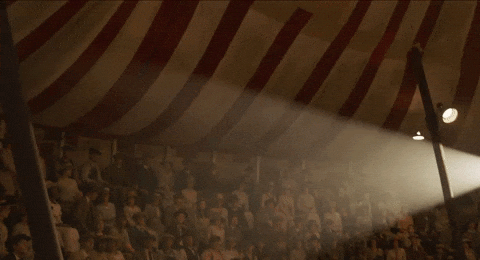 A lot of people know this already, but the movie didn't go over very well. The critical reception was very mixed, with an approval rating of 47% on Rotten Tomatoes and an average score of 5.5/10. DeVito and Keaton's performances were praised, as were the visual effects, but the story, characters and overstuffed nature were heavily criticized. It was estimated that the movie would need to gross over $500 million worldwide to break even. It only earned $353 million.
As for my own thoughts, I was … underwhelmed. One frequent complaint with all these live-action remakes is that they're too similar to the original movies. You can't say that about Dumbo, and I at least appreciate that Burton tried to do something new. But that something new involves a bunch of nothing characters taking the spotlight away from the title character, overly explained themes, and a world that's just not interesting enough for the budget thrown at its visual effects.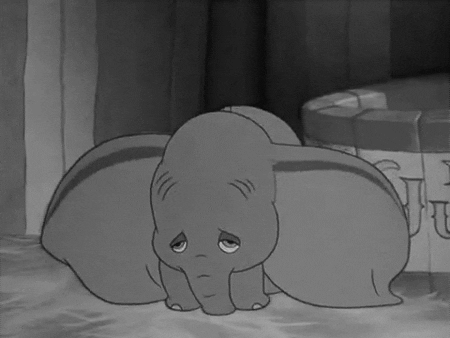 The original's most emotional aspect is Dumbo being separated from his mother. The movie gives that separation a lot of focus, with extended shots, emotional music, and Timothy (Dumbo's mouse friend) explaining things just enough so that we understand why Dumbo is sad. This remake includes some of these moments, but glosses over them and interrupts them with the story about Holt Farrier (Farrell's character) and his kids. It also tosses in the Pink Elephants scene in a very silly, far less memorable way.
The original also fully embraced its simple animation style, adding in catchy music reminiscent of the 30's and 40's in a way that feels timeless. This movie randomly tosses in some of these themes in ways that just don't work as well. The closest we get to a good adaptation of these songs is DeVito passionately chanting the train song for a couple of seconds when his circus is preparing to leave for its next destination. Even there, it feels tacked on.
Instead, the movie focuses a lot on Farrier and his kids. There's an attempt at a dramatic story about how his wife is dead, and he doesn't know how to talk to his kids without her, but it's cliché. There's a minor story about him losing an arm in the First World War, but that story goes nowhere. Farrell does the best with the material he's given, but he's a good actor given a nothing character. His children are the movie's main characters, despite having no dramatic acting talent whatsoever. I'm not saying that to be mean, because that's fairly common for child actors, but that's also a good reason to not make them the main characters. That and, like their father's story, their character development goes nowhere.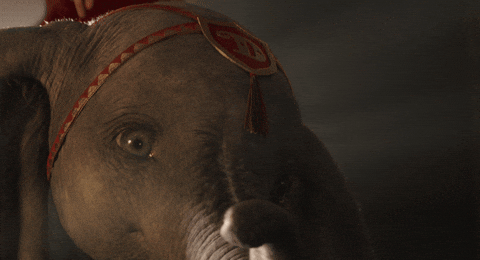 There are a number of other misguided aspects of this movie. Later on, the circus is bought by some sort of Disney World-esque theme park called Dreamland, and everything about Dreamland is over the top. You've got the slimy businessman who doesn't listen to reason, tries to have Dumbo's mother killed because I don't know. He's got the character consistency of a schizophrenic. But the worst aspect of this remake is the overall complex nature of the story.
What makes the original Dumbo work so well is its simplicity. Sure, there are background stories and subplots, but they are purely stuck in the background, while the focus stays squarely on Dumbo's story. It explores the effects of animal abuse without getting too blatant, nor does it feel the need to explain things. It's a movie that allows the animation and the atmosphere to tell its story. The Dumbo remake is an overstuffed mess with nothing characters, illogical story beats, and it fails to focus on the real star of the show, Dumbo. I appreciate that Burton tried to do something different with this remake, and I can see how this story could have worked if it was done simpler and written better, but as it stands, 2019's Dumbo is a complete mess. In other words, I'm not a fan.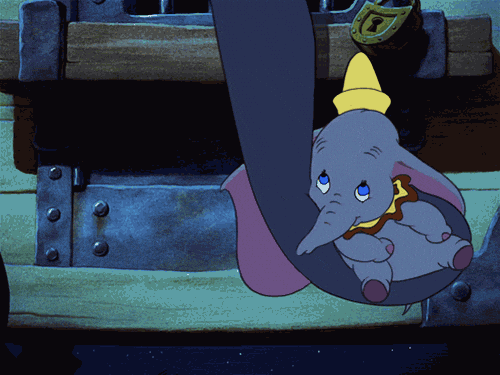 The original is fantastic and you should see it. I wouldn't recommend this remake one to anyone.
Next up is the first of the modern Disney live action remakes, Cinderella. After that, it's Alice in Wonderland, followed by the Disney + exclusive Lady and the Tramp. In the case where there's more than one live-action remake (like The Jungle Book), I'll look at the newer one, and in cases like Maleficent and Alice in Wonderland where there are two movies, I'll only look at the first. But yeah, I foresee a couple angry rants in the reviews to come.