I first saw this movie while preparing to write my post about Cinderella about 3 years ago. I've written about a lot of movies since. Even though I was never the target audience for any of the Disney Princess movies, I still enjoyed a few of them as a kid. Cinderella was one of them. When Cinderella first released in 1950, Disney was in serious financial trouble. Failure could have meant the company went bankrupt. The movie did so well that it completely wiped out Disney's debt, allowed Walt Disney to start his own distribution company, and funded several ongoing movie projects.
It's only fitting that the first of the modern Disney live action remakes happens to be the movie that kick started Disney's golden age. Well … if you don't count the Alice in Wonderland movie that released 5 years earlier. Production for this movie began in 2010, yet they didn't hire director Kenneth Branagh until 2013. Branagh had previously directed Thor, the most accurate film adaptation of Frankenstein to date, a number of Shakespeare adaptations, and Jack Ryan: Shadow Recruit. His early career adaptation of Henry V earned him two Oscar nominations, yet so far, Cinderella is his most profitable movie.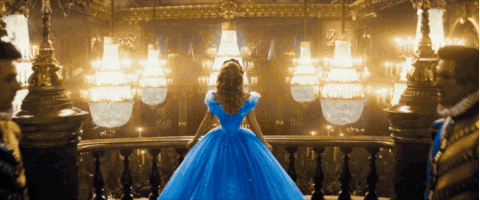 Production for Cinderella began shortly after Tim Burton's Alice In Wonderland earned over $1 billion. At first, Mark Romanek was hired to direct, but he left several years later due to creative differences. He worked on a darker story than what Disney wanted, which could have been interesting, but I understand why Disney rejected that direction. Cate Blanchett joined the cast early on as the evil stepmother Lady Tremaine. Emma Watson was in talks to play Cinderella, but they couldn't work out a deal. She did move on to play Belle in the 2017 remake of Beauty and the Beast however. Shortly after Branagh signed on as the director, Lily James joined the cast as Cinderella. Richard Madden joined the cast as Prince Charming one week later. Helena Bonham Carter would soon join the cast as the Fairy Godmother, a completely different character than her role as Bellatrix Lestrange in Harry Potter.
Since I've already looked at all the Harry Potter novels on this blog, I should do a series on the movies some time.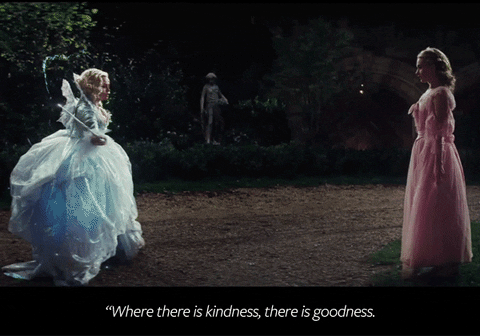 I'm starting to think that Carter is among the best character actors in the industry right now.
One major aspect of the original classic is Cinderella's dress for the ball. There's a big focus in the original on how characters dress themselves. Cinderella not only weaves her own dress for the ball, but after her evil step sisters tear it apart, her fairy godmother magically gives her a new one. So they hired Sandy Powell for costume design, who had previously won three Academy Awards in that category (Shakespeare in Love, The Aviator and The Young Victoria). And yes, this Cinderella movie is among her 15 nominations for costume design. Sometimes it feels like costume design is an underappreciated part of the filmmaking process. Powell took a major departure from the original movie, apart from giving the prince a very similar look.
With the glass shoe in particular, Powell took inspiration from a 1950's shoe she saw in a museum. Because glass doesn't sparkle, they actually built the shoe with crystal instead. On top of that, they added digital rendering to find the right look, and made eight pairs of crystal shoes for the film. None of which were wearable, while the shoe James wore on set was digitally altered to crystal.
All of the filming took place in England, with most of it shot at Pinewood Studios. Other film locations include Hampton Court Palace, Blenheim Palace and Windsor Castle, all of which I saw in my 2015 family trip to England. Patrick Doyle composed the soundtrack, having previously worked with Branagh on Henry V, Thor and plenty of other projects, and also composed the soundtrack for Harry Potter and the Goblet of Fire. He gives the soundtrack a sense of wonder that fits the movie's tone quite well.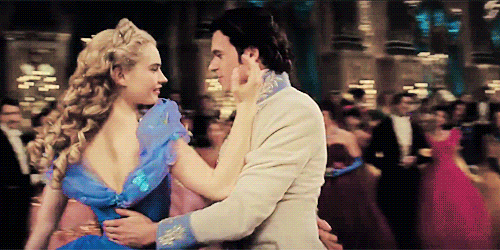 Cinderella released in March of 2015, earning $542 million worldwide on a budget of $100 million, earning a net profit of over $160 million. Not bad for their first major in-studio remake in their recent spree. It received positive reviews, with an 84% on Rotten Tomatoes and an average score of 7.2/10. Blanchett's performance was particularly praised for being a cold, yet not completely unsympathetic character. Variety's review stated "It's all a bit square, big on charm, but lacking the crackle of Enchanted or The Princess Bride. But though this Cinderella could never replace Disney's animated classic, it's no ugly stepsister either, but a deserving companion."
Some publishers, like Time and Slate, considered it an upgrade from the original. TheWrap's list of Disney's live-action remakes gave Cinderella the #1 spot out of 17, and Rotten Tomatoes currently lists it as #3 out of 14 (behind Pete's Dragon and The Jungle Book). Of course TheWrap put 2010's The Sorcerer's Apprentice above Aladdin and The Lion King (both from 2019), and Dumbo at 4, so I wouldn't take their list too seriously.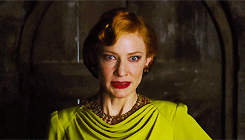 Cate Blanchett is fantastic in the role of the evil stepmother.
Even as an adult male, I still like the original Cinderella. It's not perfect by any means. Prince Charming is basically a non-character. However Cinderella is a well-developed, ranged character who is very kind, yet not without her frustrations and breaking points. She's also very determined. This movie expands on a lot of the other characters. It gives Cinderella a much more detailed backstory, even introducing her real mother. It references elements from the original, like Cinderella's mouse friends, but toning them down and not letting them talk. Overall, it finds a good balance between respecting the original, and embracing a new style.
Unlike the original, the remake is not a musical. I didn't even notice any of the original's songs making their way into the soundtrack. By no means am I complaining about this. I like that this movie is going out of its way to be different, yet still respectful of the original. Instead of singing Bippity Boppity Boo, the fairy godmother simply says the line a couple times while using her magic. The fairy godmother is a completely different character – quirky and perhaps a touch clumsy. I like both versions pretty much equally.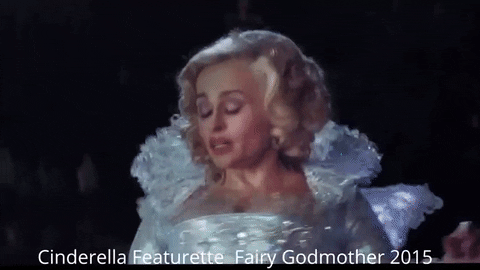 The prince gets the biggest expansion out of everyone. In the original, he barely speaks, and he doesn't even join the search for Cinderella after he finds the dropped glass shoe. That was probably my biggest problem with the original. Here, he's a fully realized character who respects his father, sees through his grand duke's deception, but would still rather marry for love than for political convenience. And he is fairly charming in this. Also, he does join in on the glass slipper search. I won't spoil how, but it is a great moment when he reveals himself.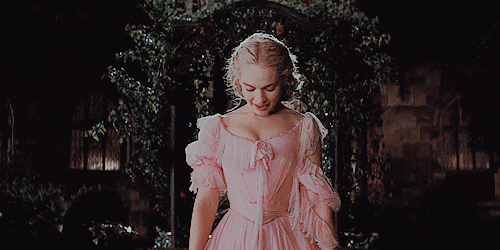 With all that said, personally I find that Cinderella herself is downgraded in the remake. In the original, she shows a lot of spirit beyond just being kind. She shows her frustration when her stepsisters go too far. She puts a lot more effort into escaping the tower after she's locked inside. The added backstory, while nice, feels overly long and somewhat necessary. And while adding extra tidbits to her characterization is welcome, it all feels like it's borrowed from a better Cinderella-inspired movie from 1998.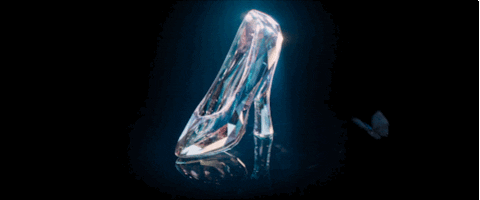 I'm talking about Ever After. Ever After takes the general story of Cinderella, removes the fairy tale aspect of the story, and turns it into a historical romance. There are elements of actual history implemented into the story, including portrayals of the real life King Francis I and King Henry II of France, and Leonardo da Vinci as a minor character, even if they're used more for inspiration and referencing some of their deeds, ,and the movie takes several blatant liberties with historical accuracy. As much as the 2015 Cinderella remake is overall good, everything that movie did well, Ever After did better. The characters are much deeper in Ever After, the Cinderella character (Danielle) is portrayed as intelligent and brave, and not just kind. She doesn't win over the Prince just by being nice, but by showing her intelligence and combining it with her kindness to come up with genuinely great ideas. And as much as the chemistry between Prince Charming and Cinderella works in the 2015 movie, it's deeper in Ever After. The only thing I prefer in this movie over Ever After is there is no cliché third act breakup.
Overall, I like the original and the remake about the same, for different reasons. The original is a product of its time, but mostly in good ways. The remake captures the overall fairy tale tone, while expanding on a lot of the supporting characters – unfortunately at the expense of Cinderella's depth and range. I would definitely recommend this to fans of the original, and it's not a bad idea to start with this one either. That said, I would also very much recommend Ever After if you like the Cinderella, at least if you can track it down.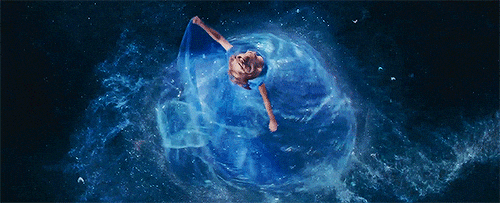 Next up is Tim Burton's Alice In Wonderland (I'm only watching the first one), followed by the Disney Plus exclusive Lady and the Tramp, and then a movie I hated the first time I watched it, Maleficent. Even though the One Hundred and One Dalmatians remake released in 1996, I'll probably cover it for this series anyway.