This isn't technically a remake, but more of a spiritual sequel to the Winnie the Pooh classics. But since it's a live-action movie closely tied to several Disney animated features, both from their main studio and their sub-studios, I figured it's worth taking a look at this. Plus I kind of needed at least one more potentially good movie before I got to the Renaissance era remakes.
I'll explain more later on in this look at the Christopher Robin movie, but I got a lot of Hook vibes from it. But first, let's talk about this movie's backstory. Plans for a live-action Winnie the Pooh began as early as 2003, when producer Brigham Taylor pitched a Winnie the Pooh movie to Disney focusing on an adult Christopher Robin. He cited the last chapter in The House at Pooh Corner, in which Christopher Robin leaves the Hundred Acre Wood (it's hinted that he leaves for school), as his inspiration. However with other Winnie the Pooh projects in the works at the time, including Pooh's Grand Adventure: The Search for Christopher Robin, Disney turned it down at the time. By the way, Pooh's Grand Adventure actually makes for a fairly good prequel to this movie.
Eventually in April of 2015, Taylor resurrected the project, thanks to co-producer Kristin Burr's encouragement. The movie was announced shortly after, with a similar development pattern to 2010's Alice in Wonderland. Marc Foster joined in 2016 to direct the film. Ewan McGregor signed on to play Christopher Robin in 2017, and Hayley Atwell signed on months later as his wife Evelyn. Jim Cummings, who had voiced Pooh multiple times before, reprised his role as the silly old bear. Although Chris O'Dowd was originally cast as Tigger, test audiences reacted negatively to his performance. Instead, his lines were re-dubbed by Cummings, who had also voiced the bouncy character on and off since 1989.
Most of the Hundred Acre Wood scenes were filmed at Ashdown Forest, which happens to be the original inspiration for the setting. Other filming locations include the Windsor Great Park, Shepperton Studios, and the former Dover Marine Station, which represented a London railway station in the film.
The movie went on to earn $197 million on a $75 million budget, making it a moderate success. It received somewhere between mixed and positive reviews, earning a 73% on Rotten Tomatoes with an average score of 6.2/10. Audience scores rated it much higher, averaging at 4.5/5. The New York Times review stated "Once Christopher Robin softens its insufferable, needlessly cynical conception of the title character, it offers more or less what a Pooh reboot should: a lot of nostalgia." The Chicago Tribune was a bit more positive, saying "Pooh's wisdom and kindness cannot be denied … Christopher Robin isn't quite in their league (referring to the Paddington movies), but it's affecting nonetheless." Vanity Fair straight up called it Oscar worthy in a glowing review, while TheWrap called it "slow and charmless". Regardless of their review scores, McGregor's performance was very well received across the board.
As for myself, I enjoyed this movie. Like I said, it's got a lot of Hook vibes to it. The adult Christopher Robin starts the movie off as a joyless man often feeling pressured at his job. He wants to spend more time with his wife and daughter, but with the company that he helps manage struggling to make a profit, he's often forced to work overtime. As such, he's missing his daughter growing up. It's a good idea for a theme, although his wife seems a touch too patient with him on this. Even his daughter doesn't show any hint of anger until about two thirds into the movie, after one particular moment that I won't spoil. The movie probably would have worked better if Christopher's daughter showed more frustration early on.
This movie is at its best when Pooh and the other animate stuffed animals are around, whether a stressed out Christopher Robin is being annoyed by Pooh's innocence, or after he rediscovers his playful side to "fight a Heffalump" in order to help Pooh's friends. The moment where Christopher's daughter meets Pooh is very charming, and the moment where Christopher's wife meets Piglet, Eeyore and Tigger is kind of hilarious.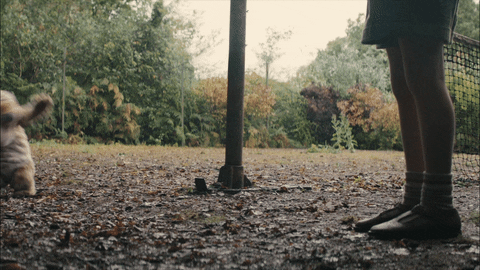 Walt Disney Pictures also makes the wise choice of keeping Pooh and the other occupants of the Hundred Acre Wood as stuffed toys, instead of trying to make CGI animals in the same vein as 2019's The Lion King. There is no uncanny valley here, and they're convincing as living stuffed animals. The inclusion of the classic Winnie the Pooh song in the soundtrack is a very nice touch as well.
I won't say this movie is amazing. The animated Pooh movies I've looked at before are better than this. But it's a mix of Winnie the Pooh and Hook. It's an overall pleasant movie with likeable characters, and enough drama that the overall charming feel doesn't overstay its welcome. If that sounds appealing, then you'll likely enjoy this movie. I probably won't watch this movie again for a while, but I'm glad I saw it.
The last three movies for this blogathon are all Disney Renaissance remakes, and they all suffer the same problem – they're too similar to the original. Next up is Beauty and the Beast (2017), followed by Aladdin and The Lion King (both released in 2019). I watched Beauty and the Beast back when I did my first Disney blogathon, and I watched the other two during the Christmas break. Don't expect any of these reviews to be positive, even if two of them won't be strictly negative either.