The release surrounding Pixar's Onward is rather unfortunate. It released widely in early March of this year, not too long before movie theaters started shutting down. As such, despite enjoying positive reviews and reception, it only earned $130 million on a $175 million budget. Not that it did exceptionally well from a critical standpoint mind you. Its average critic score on Rotten Tomatoes was 7.2/10, and while most considered it a likeable comedy, they did consider it one of Pixar's weaker recent films. I didn't even know of the movie's existence until a couple of weeks ago.
Like with many movies that released in March, they released digitally shortly after all the theaters shut down. There also isn't all that much information about the movie's development yet, which is unusual for movies released by the Disney Corporation. What we know is that it was directed by Dan Scanlon (Monster's University), and the story was inspired by how his father died when he and his older brother were very young. He decided to write the story after hearing an audio clip of his father, and the theme of the two brothers wondering what their father was like is a major part of the movie's story. I'd say it's the strongest aspect of the story.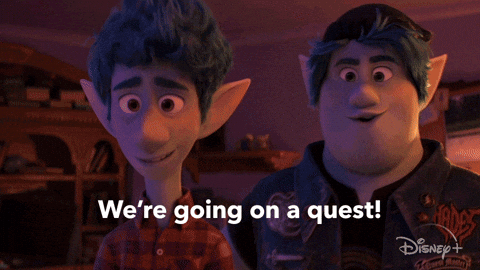 Major cast members include Tom Holland (Spider-Man from the MCU) as Ian and Chris Pratt (Starlord in the MCU) as his older brother Barley. Of the two, Barley is far more adventurous and outwardly brave, but he's a bit of a screw-up. Ian is more timid and reserved, but over the course of the story, he finds his bravery. The two of them play off each other very well, and it kind of makes you wish Spider-Man and Starlord would have more of a chance to interact with each other in Avengers: Infinity War.
There's also Julia Louis-Dreyfus (Princess Atta in A Bug's Life, and of course Seinfeld) as their widowed mother Laurel, Octavia Spencer as The Manticore, and Mel Rodriguez as Colt Bronco, Laurel's boyfriend.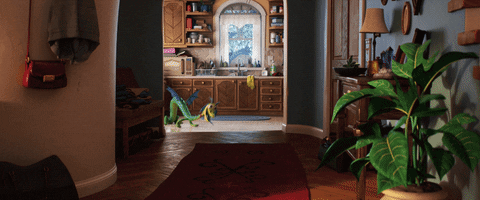 I don't feel like there's too much to say about the movie itself, but let's get into the premise. Not only does Ian have no memory of his father, but neither he nor his brother knew what he actually did. On Ian's 16th birthday, he receives a present from his father – a wizard's staff. It's later discovered that Ian is a wizard, like his father. When he tries a spell to bring their father back for one day, it fails, only bringing back his legs. The two brothers go on a quest to find some way to bring back the rest of their father's body before they run out of time. On the way, Ian not only finds his courage, but he realizes how much his older brother means to him.
Beyond that, it's an adventure that leans more towards comedy than anything else. They encounter a motorcycle gang of pixies. Their search for magical crystals spans a good chunk of the city. They encounter some sort of cursed beast. The movie often feels formulaic and doesn't really offer anything all that unique. That said, it is worth a watch. It's an overall pleasant movie with fantastic visuals, and a story that is overall good, but doesn't feel like it lives up its potential.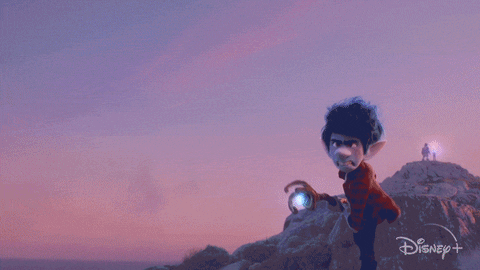 I'm strongly considering going through all the Harry Potter movies next, and going from one magically themed movie to another feels appropriate. But I haven't 100% decided yet.
Also with the recent controversy surrounding the Mulan remake and how it was filmed near currently active concentration camps (I only found out about this about an hour before posting this), and that the end credits thanked the agency charged with running these camps … yeah. I'm never paying money to see it. I don't normally pay much attention to boycotts, but this is a pretty good reason to boycott a movie.